We provide integrated real estate services covering all types of property in Qingdao, Jinan, and other cities in Shandong province.
From our beginnings in Qingdao in 2007, JLL now covers the entire Shandong landscape. Comprising a team of more than 30 professionals and 100 on-site employees, our Qingdao office provides a variety of specialist services, including: strategic consulting; retail; property and asset management; industrial real estate; capital investment; and research. With Qingdao as the center of operations, we help create value for our clients and partners across other markets in Shandong, such as Jinan, Yantai and Zibo. Our Qingdao office has worked on many landmark comprehensive urban projects. Several examples include: consulting and advisory for COSCO Qingdao International Freight Co.,Ltd.; exclusive rental plans and investment solutions to the Shangri-La Centre Qingdao, a Grade A office building; property management consulting services to the Weihai Wego Plaza; and commercial market study and positioning for the Yantai Joy City. Taking advantage of its global platform, JLL will continue play and active role in and contribute to the economic development of Shandong.
With our roots in Qingdao dating back to more than 10 years ago, we have been tireless in our efforts to expand and optimize JLL's presence and offerings across Shandong. We help our clients make the best out of their investment strategies, discover the next best opportunity, and arrive at wise, low-risk decisions. Be it urban complex construction, regional development, urban regeneration, or strategic consulting, rely on our experts to help you realize the best return on investment.
Seeking investment opportunities and funding sources available across Shandong and beyond the region? Our team of real estate experts will work with you to develop optimal trading plans for your purchase of assets, no matter their category or location. We also customize the trading structure to achieve fast sales of assets, and assist in financing to secure a favorable trading structure and terms for investment.
JLL's Qingdao office is home to the leading team of rental service experts in the local scene. To attract and retain quality tenants, our experts rely on accurate estimation and mastery of market information in developing comprehensive leasing and marketing strategies for our clients. We also help increase asset value, and target a high-quality tenant mix that meets our clients' business objectives. We negotiate favorable rental terms to ensure maximum occupancy, the best property management and asset value, and long-term stable relationships with tenants. We are committed to helping our clients achieve the best possible outcomes for their real estate decisions.
We are a market leader and an industry pioneer in Shandong. We work with our clients closely to develop a competitive portfolio that's efficient and sustainable, one that delivers the best return on investment. Get access to our global and local network, extensive experience, and dynamic management capabilities.
We provide a variety of custom solutions, which include: new establishment; relocation; renewal of a lease; expansion of leasing area; and other leasing requirements. We will work with you to find the right space for your employees and business, and sign or renew a lease that's negotiated under the best terms.
Having been deeply involved in Qingdao for many years, JLL has earned a pivotal position in the local market. More than our excellent transaction records and good communication skills in both Chinese and English, our clients can benefit from JLL's global network as they seek the best office building rental options available to them. Whether you are leasing or investing in an office building, we will help you create the best business environment that satisfies your tenants, employees, and customers.
We can cover any need in the retail real estate sector, such as where you open a store, where you invest, what types of properties you build, and how to gain maximum revenues, etc. If you need any smart and effective solutions for your retail real estate,  let our experts help you on all stages of your retail real estate projects.
Struggling with industrial and logistics real estate requirements? From investing, developing, leasing and managing the appropriate warehouse space or distribution center, to obtaining efficient logistics solutions or professional advice for supply chain, our experts will work with you every step of the way.
Talk to us


about Qingdao real estate market.
Explore how we help our clients achieve their ambitions.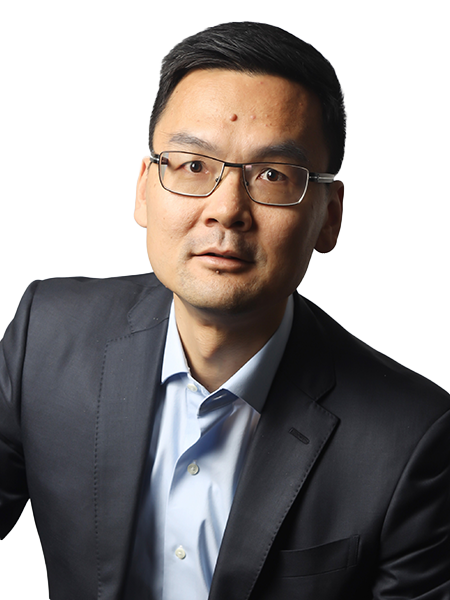 Bai Lu
Managing Director, Qingdao
Qingdao
Unit 2308,  Tower A, COSCO Plaza
61Hongkong middle road,Shinan District.
Qingdao, China Mainland 266071
Tel: +86 532 8579 5800
Fax: +86 532 8579 5801