Our Guangzhou office has its roots in the Zhujiang New Town in Guangzhou. Our services cover Guangzhou and South China markets, and further expand the footprint in the Guangdong-Hong Kong-Macao Greater Bay Area.
Growing strong with the Greater Bay Area
In 2004, JLL set up a branch office in Guangzhou and began to provide services to real estate clients in South China. At present, JLL has more than 120 professional team members in the Guangzhou, providing professional real estate services for local, regional and global clients to rent, hold, invest, and add value. In 2018, projects that are managed by JLL teams covered a total GFA of more than 12 million square meters.
Our Guangzhou branch is rooted in Zhujiang New Town and deepens into Guangzhou and South China markets. We are confident that Zhujiang New Town is the future business center of Guangzhou and even South China. Meanwhile, our team will provide a better service for clients in Guangzhou, further expand our footprint, and contribute our efforts to the industrial chain in Guangdong, Hong Kong and Macau. 
Introduction of JLL South China
In the past few years, JLL has obtained great scores in South China, such as projects on Grade A office, property management, and consultancy. The business model of real estate industry continues to evolve, and we find that the traditional one cannot meet our business needs. Therefore, Guangzhou branch relocated to a new office which was built under the concept of "Smart Office", and we has proposed the concept of One Office through South China in order to further expand our footprint.
As an outstanding real estate development consultant in South China, our strategic consultancy team provides services like industrial analysis, land development strategies to agencies, investors and landowners as the city continues to evolve, renew and reshape. Effective real estate consultancy such as development strategies, urban renewal strategies, and corporate real estate development strategies help our clients reduce investment risks, and encourage both people and businesses to thrive. 
Our Guangzhou Buy and Sell Properties team has extensive industry experience and market knowledge to ensure that the client's investment needs are fully optimized. We conduct sales, acquisition, consulting and development financing for large urban complexes, office buildings, shopping malls, development sites, industrial parks in Guangzhou and South China. In addition, we also work hand in hand with our global investment team to provide strategic asset allocation services for Hong Kong and overseas regions,and land acquisition consulting services for domestic real estate developers to expand their business abroad. 
As a leading provider of property and asset management services, Guangzhou Property and Asset Management team is committed to discovering the value of the property. We become a trusted partner for our clients, providing property management, asset management, shopping center management, and many other services. We do everything we can to ensure that our customers' properties are managed effectively, safely and continuously and help our clients make informed decisions that maximize revenue while minimizing overhead and risk by reducing operating costs and asset value.
With leading hands-on experience in assessment and consulting, our Guangzhou Valuation and Advisory team provides clients with equity valuation, intangible asset valuation, bio/mineral asset valuation, financial instrument valuation, etc. We are committed to providing our clients with professional and impartial real estate assessments covering all asset classes, meeting the needs of client financing, trading, financial reporting and restructuring on demand to help customers make more informed decisions.
Our Guangzhou Facility Management team actively manages and measures the day-to-day performance of real estate facilities in various industries and multiple asset types. Also we strategically seek procurement resources, and reduce energy consumption. Our professional team uses competitive processes, building management technology and economies of scale to significantly reduce customer facility operating costs, improve productivity and financial performance while ensuring the quality of facility management services.
As a project and development management expert, our Guangzhou Design and Deliver Projects team has established a strong and long-lasting relationship with our clients. We fully understand our client's strategic goals and visions for project setting, and provide broader business results beyond their expectation, including design, construction and other comprehensive one-stop project development and management services. Our aims is to help our clients save costs and time and minimize financial risk.
Our Guangzhou Integrated Portgolio Management team is based on a all-round customer service based on strategic cooperation, which is different from the traditional model based on a single transaction. With extensive global resources and local experience, we help our clients accurately verify the space requirements and recommend suitable office space. Our dedicated team delivers measurable value to our clients' portfolios, helping them increase workplace flexibility, and create a more productive office environment. 
With a wide range of business networks, our Guangzhou Office team provides the expert market information and services in office sectors, helping clients find the most suitable office space and tenants, improving the financial performance of their assets and the productivity of workplaces. Committed to building strong relationships with owners, tenants and investors, our professional team provides services in the areas of industrial parks, business centers and joint offices for investors and companies. For every step and every aspect of office building from acquisition to disposal, our leasing, management and investment experts are familiar with how to position and combine assets for long-term gains.
Our Guangzhou Retail team  focuses on providing retail property developers, investors and retailers with accurate insights and information and establishing long-term and stable partnerships. With market data and forward-looking forecasts from the best research teams, we provide our clients with the most suitable strategies and solutions to meet their diverse retail property needs and maximize the value of their assets.
Through expertise and best practices in supply chain and logistics, site selection, policies and regulations, our Guangzhou Industrial team helps clients acquire, sell, build, lease and manage industrial properties to optimize industrial property assets. Also, we help developers, investors and tenants improve the performance of their industrial properties and portfolios, providing our clients with a full range of strategic support for industrial property needs worldwide. We are now committed to becoming an industrial property sector and best business partner.
Our Guangzhou Residential team provides a full range of residential services to developers, investors and individual homebuyers. We specialize in international residential properties, providing peer-to-peer consulting, marketing and project sales agency services. With extensive international experience and local market understanding, we have customized lots of solutions to meet the needs of our clients.
Talk to us


about Guangzhou real estate market.

 
Explore how we help our clients achieve their ambitions.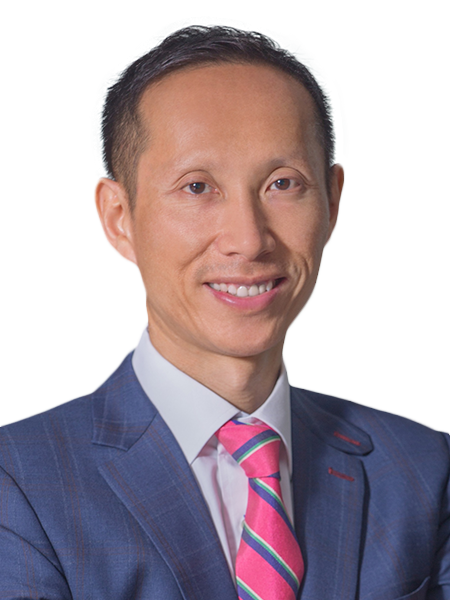 Jex Ng
Managing Director, South China
Guangzhou
Room 2801-03,Guangzhou CTF Finance Centre, 
No.6 Zhujiang East Road, Zhujiang New Town, Tianhe District,
Guangzhou, China Mainland 510623 
Tel: +86 20 2338 8088 
Fax: +86 20 2338 8118