With roots in the Zhujiang New Town in Guangzhou, our Guangzhou office continues to bring real estate solutions in the Guangzhou and South China markets—and now branches out in the Guangdong-Hong Kong-Macao Greater Bay Area.
Thriving in the Greater Bay Area
In 2004, JLL set up a branch office in Guangzhou, and began to provide services to real estate clients in South China. At present, JLL has more than 120 professional team members in Guangzhou, providing professional real estate services to local, regional and global clients to rent, hold, invest, and add value. In 2018, projects managed by JLL teams covered a total GFA of more than 12 million square meters.
Our Guangzhou office was established in Zhujiang New Town, and has been operating in the Guangzhou and South China markets. And we're confident that Zhujiang New Town is the future business center of Guangzhou—and even South China. 
With such promising opportunities, JLL remains focused on our mission to provide better service for clients in Guangzhou, reach a wider base, and dedicate our efforts to the industrial chain in the Guangdong-Hong Kong-Macao Greater Bay Area.
Introducing JLL South China
The past few years has seen JLL gain strong foothold in South China, with successful Grade A office, property management and consultancy projects. But as the real estate business model continues to evolve, it has become imperative to ride with the waves of change as traditional concepts just won't work anymore.
And so, we made the big move. To enables us to scale new heights, our new home follows the "Smart Office" concept, and brings forward the "One Office" approach across South China. 
As the front-runner in real estate development consultancy in South China, we work closely with public and private developers, government authorities, investors and land owners in growing, renewing, and reinventing cities. Move forward your development goals with confidence, with independent advice from our strategic consulting experts. Among our services include: industry analysis and land development; culture and tourism develoment strategy; urban regeneration strategy; and corporate real estate strategy. Let's work together to create urban places where both people and businesses can flourish.
Backed by extensive expertise and local market knowledge, our capital markets specialists bring you wide-ranging, optimised solutions. We conduct sales, acquisition, consultancy and development financing for large urban complexes, office buildings, shopping malls, development lands, business parks, logistics and urban regeneration projects in South China. Working closely with out global investment team, we also provide strategic asset allocation services within and outside Hong Kong. Likewise, we extend land acquisition consultancy services on overseas expansion for domestic real estate developers. With us, the widest pool of investors and capital—enabling both value and returns on your investments—is well within your reach. 
When it comes to property and asset management services, we're the industry frontliners. Specifically, we offer property management; property management consultancy; asset management; shopping centre management; service apartment management; and building operations audits. With a personal, hands-on touch, we always make sure that we're dealing with your property as if it were our own, while ensuring its smooth, safe and sustainable operations. Need help in making informed decisions that not only maximise revenue and enhance the value of assets, but also reduce cost and risk? We got you covered. 
Guided by our breadth and depth of experience in appraisal and advisory, our specialists provide integrated valuation services to a wide range of assets classes. Our capabilities include real estate advisory or consultancy; equity valuation; intangible asset valuation; biological/mineral asset valuation; and financial instrument valuation. With our independent advice on fundraising, transactions, financial reporting, and restructuring purposes, you can have better knowledge of your assets and carry them to the next level. 
We keep an eye out on the performance of real estate facilities across various sectors and  asset types. We'll optimise your facilities' efficiency through strategic sourcing, reduced energy consumption and responsive engineering services. We build on our processes, building management technology and economies of scale that help significantly cut back on operating costs, improve productivity and financial performance, and mitigate risks.
Our expert project designers and developers have established strong and lasting relationships with clients. We fully understand your visions and goals for the projects, and offer you a broad range of services that exceeed expectations including  consultation services, design and construction management and comprehensive project development and management services. With these services, we'll help you save time,reduce costs and minimize financial risk.  
Our comprehensive and strategic customer service goes beyond the traditional, transacton-based business model.  Back by industry expertise and extensive global sources, we effectively identify space requirements and suitable alternatives, recommend appropriate solutions, and negotiate lease and ownership terms. Our dedicated team adds value to real estate portfolios by helping  identify ways to reduce costs, cut risks, improve occupancy control and flexibility, and create more productive office environments. Our smart corporate real estate partnering solutions help companies grow.
Our wide range of business network gives you the best coverage and insight in the office sector. We help our clients find the right office space and tenants, boost  financial performance, and enhance workplace productivity. We have specialised teams covering various requirements—including office, business park, business center and co-workings requirements—to help clients reduce risk and costs, increase building revenue, and optimise office productivity. Equipped with the technical know-how of office leasing and management, our specialists will help position your office assets and portfolios for long-term success.
We focus on providing retail developers, investors and retailers with accurate insights and information, and establishing lasting partnerships. With market data harnessed by the smartest researchers in the region, we deliver data-driven strategies and solutions to meet your retail property needs and maximise asset value.
Our expertise in supply chain and logistics, site selection, legislation and local negotiation will help you buy, sell, build, lease and manage industrial properties; and optimize your industrial property assets. Whether you are a developer, property owner, investor or tenant, we will help you improve the performance of industrial assets and portfolios, and provide you with strategic support for your needs worldwide. We are committed to being your best business partner in the industrial property sector.
We offer comprehensive real estate services to developers, investors and home buyers—specialising in international residential properties, peer-to-peer consultation, marketing and project sales agency services. With our extensive international experience and local market knowledge, we deliver an integrated solutions customised to your unique needs.
Talk to us


about Guangzhou real estate market.

 
Explore how we help our clients achieve their ambitions.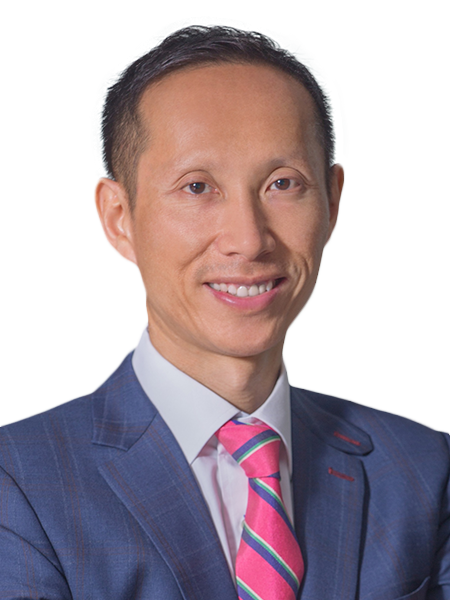 Jex Ng
Managing Director, South China
Guangzhou
Room 2801-03,Guangzhou CTF Finance Centre, 
No.6 Zhujiang East Road, Zhujiang New Town, Tianhe District,
Guangzhou, China Mainland 510623 
Tel: +86 20 2338 8088 
Fax: +86 20 2338 8118