Shanghai life science property: Primed for growth
Shanghai is the leader in China's life science R&D and innovation, and will continue to see strong overall demand for life science business park properties.
In 2021, China's 14th Five-Year again affirmed the biopharmaceutical industry's status as one of the country's strategic emerging industries. Shanghai also elevated development targets for the industry in its own latest planning, aiming to make the city a world-class biopharmaceutical cluster by 205. Innovation-led growth has accelerated interest and investment in the life science sector, fueling competition between companies in Shanghai. Going forward, the life sciences property sector – as a host for R&D, offices, and other business activities – will become increasingly attractive to investors.
In this paper, we focus on the life science property in Shanghai business parks, and combine JLL research with a survey of 61 life science companies and 19 life science property investment institutions to further analyze Shanghai's life science property market dynamics, investment opportunities, and development prospects. Along the way, we will explore answers to three of the most challenging questions about this market.




What is driving the continuous boom in the life sciences sector?



As a key setting for conducting pharmaceutical R&D, will the life science property market in Shanghai's business parks maintain its upward trend?


What are the main opportunities that life science properties present to investors?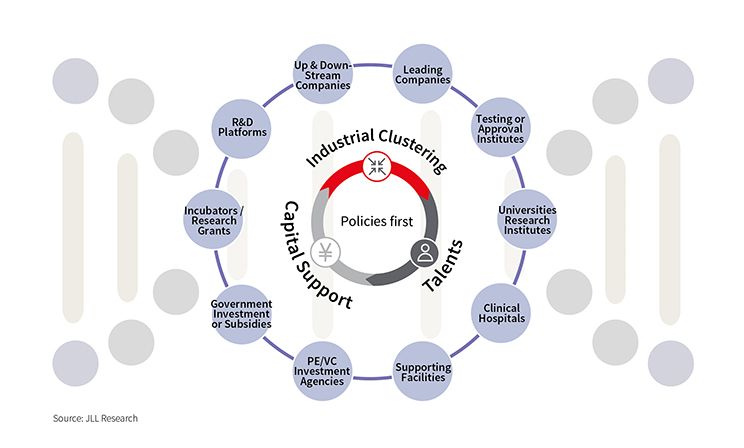 Fill out this form to download report