Heart of the Silk Road Economic Belt
JLL Xi'an Office
"JLL started doing business in Xi'an in 2004 and officially established our Xi'an Branch in 2013. It has developed into a leading player in Xi'an's real estate professional services and investment management industry. Our business covers every step in the chain from pre-project strategy planning and market research, project management and development consulting, and leasing and sales agency through to property asset management and asset sales.
 
As the gateway to the ancient Silk Road and a key city in the government strategy of opening to the west, Xi'an is an important transportation and economic hub, and platform for trading in the west of the country. As a dynamic leading regional economy and source of economic growth, Xi'an has improved its connectivity both at home and abroad through the 'Belt and Road Initiative', optimized and transformed its urban economic structure, and attracted extensive talent for the development of the city. In recent years, there has been high-quality growth in terms of innovative reform and opening up to the outside world. JLL's Xi'an Branch combines its international vision, leading experience, and in-depth understanding of the local market to provide comprehensive services for customers to improve efficiency and create value in a rapidly changing market. We make unremitting efforts to promote urban development, while growing together with Xi'an."
Achieve ambitions!
JLL (NYSE: JLL) is a leading professional services firm that specializes in real estate and investment management. Our vision is to reimagine the world of real estate, creating rewarding opportunities and amazing spaces where people can achieve their ambitions. In doing so, we will build a better tomorrow for our clients, our people and our communities. JLL is a Fortune 500 company with annual revenue of $16.3 billion, operations in over 80 countries and a global workforce of over 91,000 as of March 31, 2019.
We have a professional strategic consulting team, who can provide efficient, high-quality consultancy services to help you achieve your ambitions in regional, corporate, and property development, by offering one-stop solutions based on your needs across regions, industries, land, development, and operations.
In recent years, we have carried out in-depth research in to market segmentation, helping our clients reduce risk and improve real estate efficiency through the best usage of urban mixed-use complexes, as well as strategies for cultural tourism real estate development, comprehensive TOD transportation site development, sports facilities cooperation, industrial analysis and land development, urban renewal, corporate asset development, data centers and management. 
We have nearly 30 retail real estate experts in the West China region, covering all your needs in the sector. If you are a landlord or developer and need to maximize the value of your shopping center, we can help you to develop competitive project positioning or upgrade plans, optimize tenant mix.
If you are a government or platform company seeking professional advice in regional and business circle planning, old city rejuvenation, or key project positioning, we can use our extensive research experience and big data analysis tools to help you make suitable plans. Based on JLL's global platform, we can recommend target companies and help you connect with international investment resources.
If you are a retail developer, we can provide you with a full range of services from pre-investment operations, investment execution, project pre-operation and marketing management, as well as introducing you to the most popular retailers, improving project appeal, and maximizing rental income. We can also help you increase the visibility of your shopping center to attract customers by adopting the most appropriate strategy, ensuring the smooth operation of retailers' daily operations, and improving operational performance.
If you are an office building owner and want to optimize your office property assets, we can provide you with rental agency and consulting services, helping to differentiate your property through innovative marketing strategies and rental policies, and bringing you a higher return on investment.
Backed by extensive expertise and local market knowledge, our Capital markets specialists bring you wide-ranging, optimized solutions. We conduct sales, acquisition, consultancy, and development financing for large urban complexes, office buildings, shopping malls, land for development, business parks, logistics and urban regeneration projects in Xi'an and West China. Working closely with out global investment team, we also provide strategic asset allocation services for Chinese capital in Hong Kong and overseas. Furthermore, we provide land acquisition consultancy services on overseas expansion for domestic real estate developers. With JLL, the widest pool of investors and capital is well within your reach, bringing you the best value and returns on your investments.
As a well-established Property and Asset Management service provider, we have a wealth of industry experience and can provide fully-fledged property management, property management consultancy, and asset management services covering properties such as office buildings, shopping malls, residential and serviced apartments, mixed-use complexes, industrial and logistics parks, and sporting facilities and venues. 
In addition to traditional properties, we can also provide professional property management services for museums, schools, large medical institutions, and specific religious and cultural buildings. In addition, we have extensive experience in super high-rise project management, property management training, engineering transformation, and continuous investment in updated technical solutions to ensure effective, safe and sustainable management of your property and assets and enhance asset value.
JLL is the only international appraisal agency in the market whose team holds all of China's highest level of assessment credentials. Our specialists provide integrated valuation services across a wide range of assets classes, including real estate advisory or consultancy; and valuation of equity, intangible assets, biological and mineral assets, and financial tools. With our independent advice on fundraising, transactions, financial reporting, and restructuring purposes, you can gain better knowledge of your assets and take them to the next level. 
We have been tracking the Xi'an market for over five years, covering all market sectors, from office buildings and retail real estate, to logistics real estate, residential, and alternative assets. Through its extensive data resources and expertise, our professional research team can help you proactively identify market risks and opportunities, monitor market changes, and improve investment development strategies, providing you with comprehensive real estate market analysis and trend forecasts.
If you are looking for an office, considering corporate relocation, or renewing, extending, or shortening your lease, you will need a tenant representative who has a wealth of experience and resources, as well as a deep understanding of the local market. As your consultant, we will conduct in-depth analysis of what drives your business and your rental needs to identify and evaluate suitable office spaces for you. We will also help you with lease negotiations, ensuring that you secure the ideal office space. 
If you are a retailer and need to know where to open a store, we can provide you with a full range of consulting services, including city research, business circle analysis, target consumers and competitor research, helping you develop overall location strategy and brand layout strategy for a single city, the West China region, the whole country, or even for overseas markets, helping you to optimize your store network. 
If you are looking for warehousing, logistics distribution center, or manufacturing plant solutions, we can meet your needs. Our business covers storage spaces for express logistics, urban, regional, and national distribution centres, bonded and non-bonded warehousing, cold chain warehousing, dangerous goods warehousing, and other logistics real estate, as well as land transactions, labelling factories, industrial parks, data centres, and R&D centres. We can provide you with a full range of services in logistics and manufacturing real estate, so let's work together to achieve your ambitions!
Talk to us


about Xi'an real estate market
Explore how we help our clients achieve their ambitions.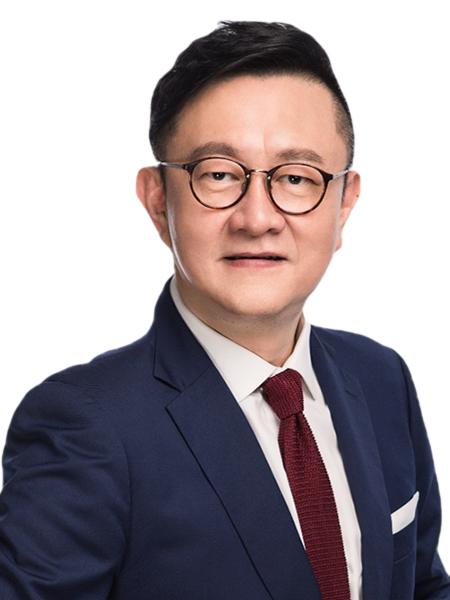 Sheng Chiao
Managing Director, West China
Xi'an
Unit 2202-03, Capital Mall Office No.64 West Section of South 2nd Ring Road, Yanta District, Xi'an 710065
T +86 29 8932 9800
F +86 29 8932 9801