Infusing local architecture and the natural environment, this Global IT Security company's office draws inspiration from Singapore and its surroundings. 
Size
Fraser Tower, Singapore
Square Metres
Two phase project for 270 people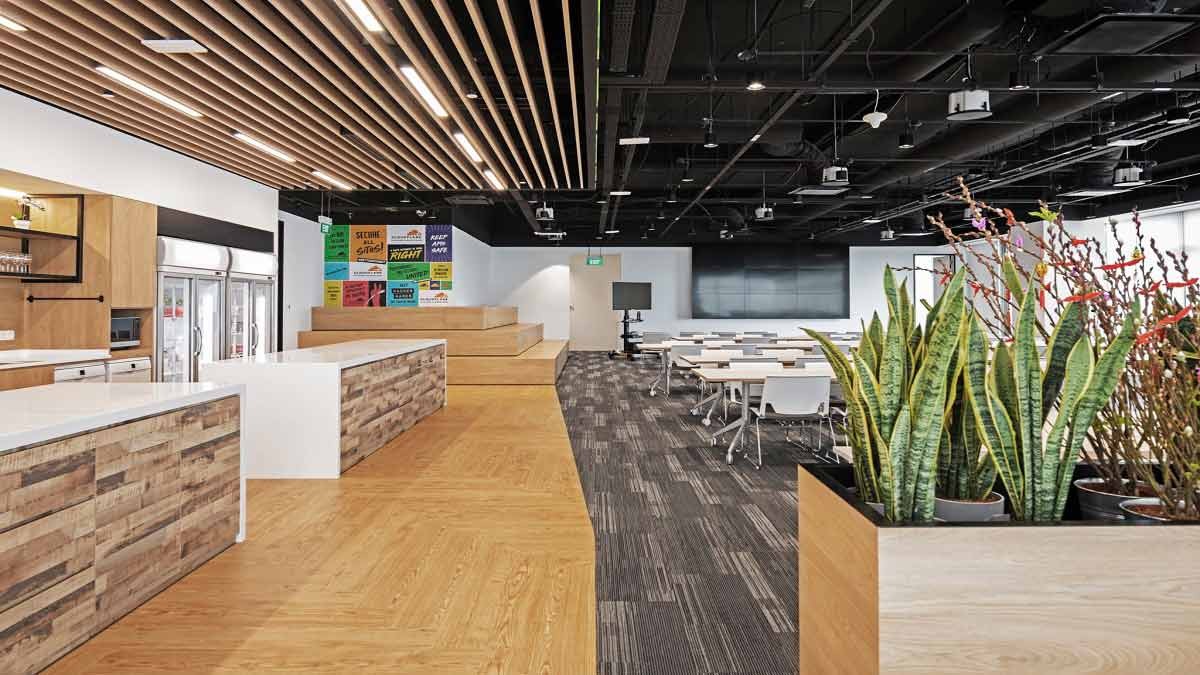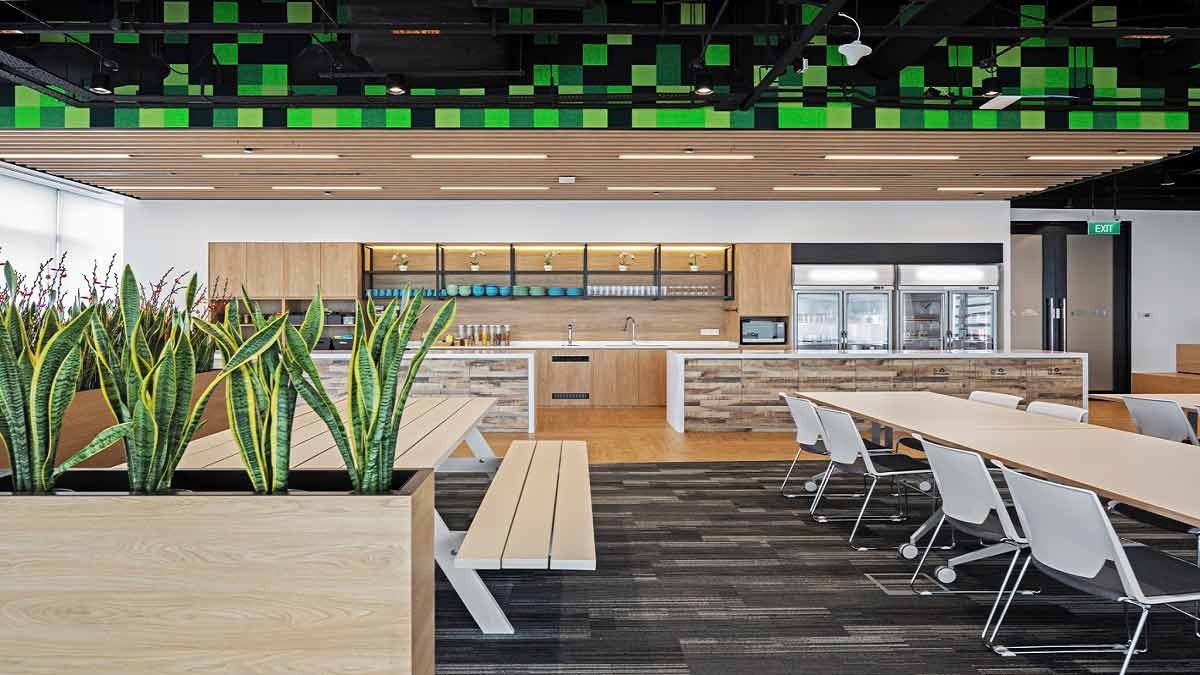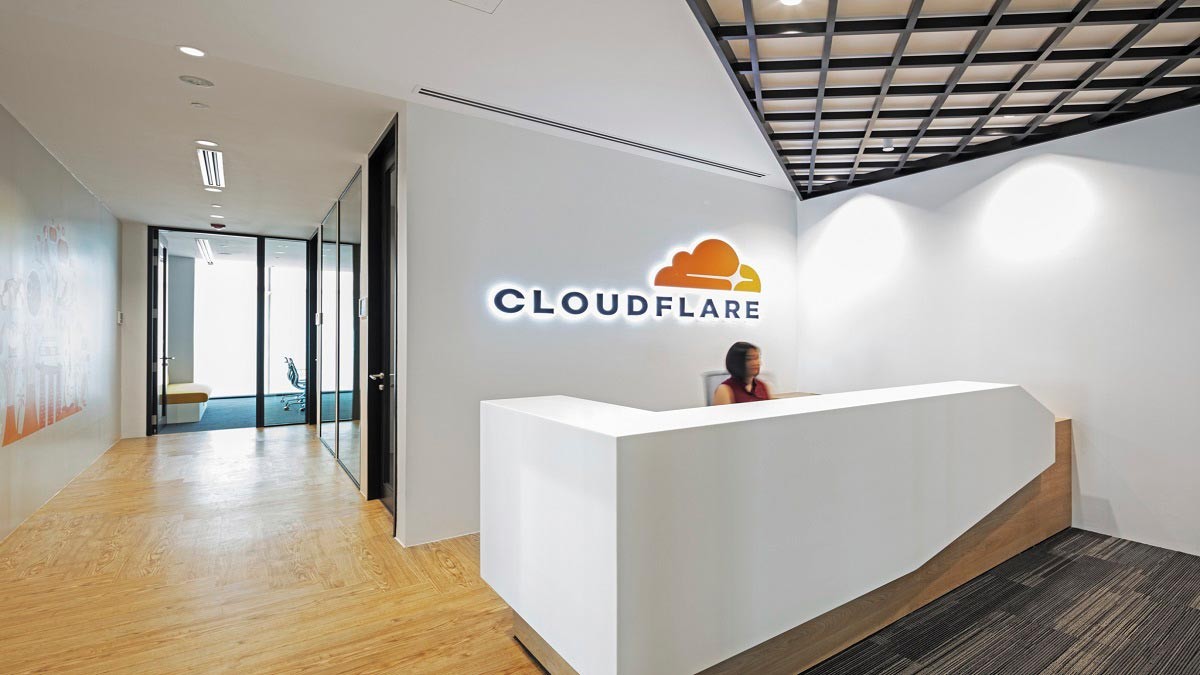 Challenge
The American I.T. security established operations in Singapore during 2015, and the business has gone from strength to strength. With headcount growing and the workplace not reflecting Cloudflare as an innovative and forward thinking company they took the decision to move.
Approach
As Cloudflare continues to evolve so do its space and working requirements. The new office needed to be agile to meet future needs with the project split into two phases. Initially 10 000 sq ft was leased and constructed, before a second 10 000 sq ft area was developed on the same floor to accommodate the increasing number of colleagues. 
The two areas flow seamlessly from one to the other due to the consistent look and style. By splitting the project Cloudflare not only benefitted financially, but rather than simply copy the initial design learnings were taken from phase 1 and fresh new ideas were injected.
Zones were established that flex to change the space to fit more people when needed. Open work spaces put the user experience at its heart and offer private areas, a collaborative lounge along with a host of meeting rooms so depending on mood and task there is a space to suit.
Inspiration came from a combination of traditional and natural elements with an injection of Singapore's modern architecture. Wood and earthy tones are used throughout which are complimented with plants to bring the outside, inside. The arrival feature incorporated features from the Helix Bridge and the pantry pays reference to the iconic Gardens by the Bay.
Result
Phase 2 of Cloudflare's new workplace was completed in 2020 and houses a team of 270 people covering a multitude of functions. Across the 21,495 sq ft a natural flow has been created to establish a welcoming and collaborative setting for colleagues, helping foster the organizational culture and  making Cloudflare a great place to work. With ambitious goals and a talented team – now they have an office to match!